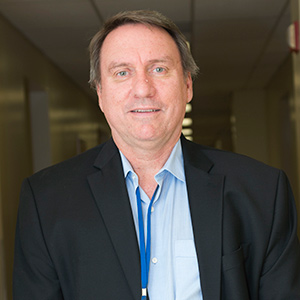 With 30 years of professional human resources experience in the public sector, Aaron Morgan knows how valuable HR is to a company.
Morgan, who will teach Performance Management this spring in the Professional Certificate in Human Resource Management program at SDSU's College of Extended Studies, has witnessed why some companies succeed and others don't.
"I'm going to take the Performance Management concept and show my students how a human resources professional can become a valued business partner for his or her company," said Morgan, senior HR analyst at the county of San Diego.
"If a company values human resources, it can go to the top," he added. "A company will not get anything done without valuing its people."
The native of Berkeley, Calif. began appreciating the significance of making wise choices when he switched from a business to psychology major while attending SDSU. Through such university exercises as writing, reporting, presenting, and analyzing, he prepared himself for a career starting as an intern for the County of San Diego.
Morgan then went to work for the city of Henderson, Nev., as a personnel analyst, learning the ropes under Robert Burd, whom he considered his most valuable mentor. He came back to the county of San Diego for 10 years as an HR analyst before spending eight months in a similar position for the city and county of San Francisco.
In his current position, he supervises two professional HR employees, performing HR related special studies and projects, and providing HR expertise and internal consultation for six county departments in the areas of recruitment, selection, and class and compensation.
"I'll share real-life experiences in our Performance Management class," he said. "I like to be very interactive and have my students share their experiences. I'll set the tone to where they feel comfortable participating. They'll work as teams, without competing against each other."
Morgan noted that training and development will also be a key part of class. He'll have three expert guest speakers discussing topics including law, ethics, and compliance.
He also plans to share PowerPoint presentations and numerous articles concerning HR.
"In my opinion, it's more interesting to see how concepts work," he said. "We want to implement and evaluate. Did a company realize ROI in a new system? Did it exceed or go below expectations? Executives should realize the role of the HR department. Let the HR department be the champion of the system."
Morgan stressed that anyone entering the HR profession should be "nice, respectful, and happy" and express a can-do attitude.
"One vital component of HR is planning," he said. "Don't open a job and hope that anyone applies. Put some thought into it. I think Millennials will embrace Performance Management."
Finally, Morgan offered several pieces of advice to aspiring HR professionals:
Work well with people
Always have a high degree of emotional intelligence, even in the worst of times
Never stop learning through such means as the Extended Studies HR certificate program
Have employees respect each other after such events as the recent contentious election
Be a good problem-solver
"If you genuinely like people, you'll be successful in HR," he concluded.