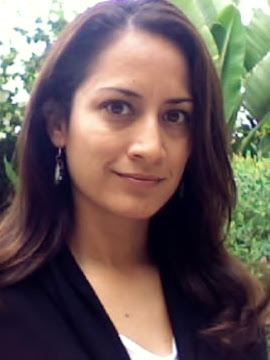 Mayumi Douglass, a clinical supervisor and mentor in private practice, will teach "Professional Issues in Mental Health Practice" when San Diego State University offers two new online programs for educators and counselors. The Advanced Certificate in Mental Health Recovery and Trauma-Informed Care, and a Master of Arts in Education with a concentration in Counseling, both start in August 2016.
The 12-unit Online Advanced Certificate in Mental Health Recovery and Trauma-Informed Care develops professionals' abilities to learn the latest theories and practices used to assist children, adults, and families affected by trauma. In addition, this certificate is designed to educate professionals in contemporary mental practices that are delivered in ethnically and linguistically diverse contexts.
Students completing the MA in Education with a concentration in counseling learn contemporary mental practices including integrated recovery and strength-based approaches. The degree builds a foundation for practitioners to be better equipped to work with the mental health needs of a diverse population, and prepared for more advanced training to be licensed professionals in mental health services. The MA is also valuable for meeting entry requirements into doctoral study.
Mayumi shares her insight into these two new groundbreaking programs at SDSU:
What does your job as clinical supervisor entail?
I meet with therapists to discuss their clinical work for:
Project Impact. As a lecturer for the San Diego State University Marriage and Family Therapy (SDSU MFT) program, I provide group supervision to counselors completing their traineeship at five schools in City Heights. This is a project funded by Price Charities and implemented by SDSU MFT graduate students in training.
San Diego Youth Services (SDYS), for the Adoptions program, and the Community Assessment Team (CAT). SDYS is a nationally-recognized nonprofit organization that since 1970 has helped improve the lives of hundreds of thousands of homeless, runaway, abused and at-risk youth and their families.
The Center on Secondary Education for Students with Autism Spectrum Disorder (CSESA), with the Transitioning Together program. This is a parent support group for families with high school students with Autistic Spectrum Disorder (ASD).
I'm also an American Association for Marriage and Family Therapy (AAMFT) supervisor mentor in private practice. Starting this August, I will be teaching the course "Professional Issues in Mental Health Practice" for SDSU's two new online graduate programs: Certificate in Mental Health Recovery & Trauma, and the M.A. in Education with a concentration in Counseling.
Why are you so passionate about the mental health field?
In ninth grade, when I started learning about different career paths, I decided to study psychology as my bachelor's degree because nothing seemed more complex than human nature. I'm passionate about learning, and I knew that there would be endless learning opportunities in this field. I started this adventure almost 20 years ago, and I continue to be fascinated by human complexities.
How important is social change in regard to this field?
My initial motivation to join this field was my personal curiosity for learning about human nature, associated with a belief of becoming wiser as result of accumulated knowledge. As I started learning different therapeutic approaches and working directly with people in the role of a counselor, I increased my awareness of human suffering and social issues. My professors in my graduate counseling program challenged my individualistic approach to mental health and invited me to expand my beliefs about wellness, my therapeutic practice, and the allocation of "knowledge." I learned, among other things, a perspectivist and social constructionist approach to knowledge, which allows space for creating new knowledge, and most importantly, invites and includes the voice and experience of people participating in counseling services in the conceptualization and solution of the presenting issues. Working from a systemic approach, any change at the individual level has an impact in the social context. A counselor's level of intervention occurs at the individual, relational, and social context, in order to promote wellness and social justice.
What are the benefits of these two new programs at SDSU?
First of all, they will allow local and international students to join the community of graduate counseling programs from San Diego State University. As an alumnus from SDSU graduate school, I highly value my experience with professors, and the continuous relationship and professional networks with alumni. Secondly, we designed these programs to respond to current needs in our community, including specific training in mental health recovery model, trauma-informed care, multicultural counseling, and restorative justice practices. Lastly, the programs will allow full-time employees, parents caring for young children and other caregivers, to: 1. Continue their education and develop their clinical skills, 2. Advance their professional credentials and certifications, and 3. Obtain a competitive edge in the job market of non-clinical counseling careers such as: community college academic counselor, university admissions counselor, restorative practice coordinator, restorative school specialist, care coordinator, foster youth liaison, and youth development counselor, to name a few.
Talk about the program's diversity and appeal to a wide audience.
The curriculum of the programs has been designed by mental health professionals and educators from different cultural backgrounds, with special attention to diversity education across the entire program. Instructors can provide fieldwork supervision in Taiwanese, Japanese, Mandarin, Arabic, Hebrew, Hindi, Spanish, Farsi, Korean, and Portuguese. We are looking forward to learn from the diverse experiences and social contexts of the students joining these programs, and to facilitate a multicultural learning community.
What's the best advice for anyone desiring to enter this profession?
My first recommendation is to explore the job market and find the type of jobs you would like to do. The next step is to identify the education and experience required to obtain that job or combination of jobs. Sometimes our beliefs and expectations don't match our experience, so I would recommend volunteering in an area as close as your dream job as possible. It is important to continue identifying the work activities that help you develop your desired professional competencies, and that bring you the most satisfaction. To find self-fulfillment in your everyday work activities is a great gift.
What is the most interesting aspect of what you do?
As a result of my academic training and clinical experience, I invite and challenge counselors in training to continue learning and expanding their views about wellness. I guide them to develop skills to complete multi-level clinical assessments that include the individual's presenting problems, strengths, the relational context, and macro-level issues.
Anything else you would like to add?
I'm looking forward to working with a new group of graduate students completing the online M.A. program in Education with a concentration in Counseling. This is a new professional endeavor that will allow me to engage with counselors and educators who share my interest in mental health, education, wellness, and social justice.