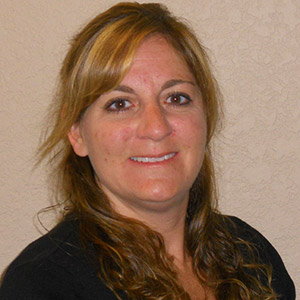 Leslie Larranaga-Britt started her media career in San Francisco in 1995. She moved back to her hometown of San Diego two years later and continued her career. She has worked as a media planner and buyer for Di Zinno Thompson, VitroRobertson and NYCA, and about five years ago, she started her own agency, Media Wise.
How did you get into the media planning and buying industry?
I grew up around advertising. My dad worked for the Union Tribune for 42 years and retired shortly after I launched my career. When I was finishing my degree, my dad set up several informational interviews with media professionals for me to learn more about the industry. I quickly learned my interest was in media planning. I completed my first internship for a business-to-business agency in San Francisco. I was later hired as its media planner and buyer.
Who should take the Media Selling and Buying in Today's Market course?
This class is geared toward the entry-level student or those wanting to get a better understanding of the media planning and buying process. I've seen students who want to make a move within the marketing department, entry-level salespeople wanting to get a media buyer's prospective, and those in smaller companies wanting to enhance their internal buying skills.
How will this class benefit marketing and media students?
They will learn the ins and outs of media planning and buying, the role of a media buyer, how to determine the best media mix to meet a client's needs, and how certain media complement each other.
Which types of activities or homework will be done in class?
I am not big on homework, but I do ask students to interact with each other and to share their experiences. I ask that they ask questions and participate in "in-class" activities. We often have a small project at the end of the class. The class is fun and painless.
What is one thing about media planning and buying that surprises students?
The media planning process is just as important as the creative message. If the advertising is not reaching the right audience, in the right placement then the creative message is a waste.
What do you hope students take away from your class?
I want them to learn the basics of media planning and buying, how to evaluate media, how to negotiate, and how to build relationships in the always-changing world of advertising. But most importantly, that they see media as fun. It's like putting a puzzle together and as long as the pieces are there, you can determine the perfect fit.
Is there anything else?
Yes, I try to make the class as informative as possible. I share real-life situations, give examples, and bring in guest speakers from the real world of advertising. This helps in providing a real-world scenario.