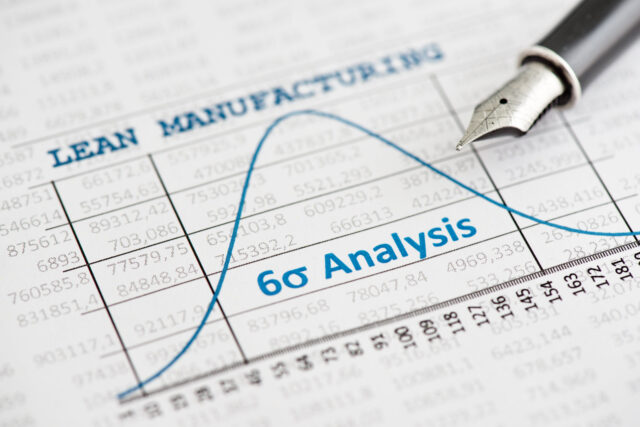 One of the keys to being a successful project manager is knowing how to streamline your processes. It's one thing to complete a project, but completing a project in an efficient manner without wasting time and resources is the mark of a truly well-managed project. That's where our new Lean Certification course comes in.
The newest elective in our Professional Certificate in Project Management program, the Lean Certification course was developed with the help of GoLeanSixSigma.com, a web-based company that's dedicated to revolutionizing the way people learn process improvement through proven Lean and Six Sigma-based techniques.
With a Lean Certification, our students will learn to eliminate waste in their projects, continuously improve their problem-solving methods, and cooperate with their team members in a more productive manner.
"I think it ties in nicely, and it's a course that students might be interested in since it is commonly used in many industries," says Germaine Wales, an instructor for our Microsoft Project Fundamentals course.
While the coursework works well with the entire program, our Lean Certification course is especially well-suited to work with our existing Agile course. Both courses revolve around customer satisfaction by producing results in the most efficient way possible.
Agile and Lean methodologies also focus on continuous improvement and adaptation. Our Agile course teaches students to break projects down into manageable sections to encourage frequent reviews and critiques, while our Lean Certification course dictates that a project should be continuously inspected to evaluate possible improvements.
"Getting both Lean and Agile courses into the Project Management Program mix is needed more than ever," says David Matawitz, the instructor for our Framework and Integration course. "The new Project Management Program Exam will have [more of] an Agile flavor [as compared] to the traditional project management body of knowledge."
To succeed in today's fast-paced business environment, project managers must be efficient, adaptive, and well-balanced. Our Lean Certification course will help our students eliminate waste, improve processes, and lead their projects to success.
To register for our online Lean Certification course, please visit neverstoplearning.net/project-management.