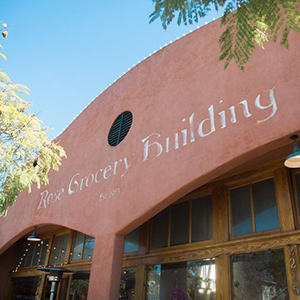 Susan Prise is the owner of The Rose Wine Bar and Bottle Shop on 30th in San Diego. Her philosophy on wine is that you can never know enough, so she decided to enroll in the California Wine Intensive course at SDSU with acclaimed sommelier, Jesse Rodriquez.
"I chose to take the class because of my passion for food and wine, my desire to continue to learn from others with more extensive experience than myself, and to delve into the history of the state in which I live and work in the wine industry," Prise said.
Taking the class, Prise gained more than she expected, "The people I met and the information I learned in a structured setting helped focus my attention and excitement about the subject matter. Best yet, the lessons were created and taught by someone with a more experienced knowledge base than myself. That was invaluable to me."
She has already taken five wine courses at SDSU, and Prise plans to learn more as long as it fits into her busy schedule. "I've enjoyed all of my instructors, and I love learning from their experience and knowledge. Their passion and energy is inspiring and I really valued the opportunity to experience their courses. Hearing what classmates are doing always invigorates me, and I end up leaving the classes with 15 new ideas I want to begin or get involved in. Motivation is empowering!" Prise explains.