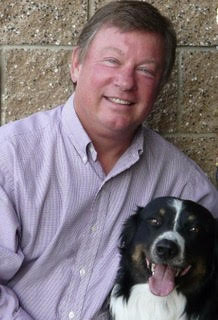 In 2010, Michael Long and his wife Marty opened Black Gold Brewing Company in Taft, CA. Located about 30 miles southeast of Bakersfield, it's quickly become a hotspot for Taft locals and a growing number of tourists. Patrons enjoy an assortment of locally-inspired craft beers paired with a mix of Thai food and traditional pub fare.
In order to become a more knowledgeable brewer and a smarter business owner, Michael decided to earn his Professional Certificate in the Business of Craft Beer from San Diego State University. We wanted to find out more about his experience as a craft beer business owner, a leader in the Taft community, and a graduate of our craft beer program.
During the program, which classes or experiences helped you the most in your career?
I was a student in the first graduating class of the program. All of the classes were essential to getting a solid foundation and understanding of beer, the business of craft beer, the history of beer and how it should be considered a food, especially in our restaurant. I appreciated the weekly beer tastings and style identifications, as well as the pairing of food with beer.
Taking these courses and being presented with a certificate was a very rewarding experience and gave me a better appreciation for the business side of beer brewing, essential to keeping your brewery and restaurant open. It was the best thing I did to get my brewpub up and running. Each class addressed the specifics of planning, opening and operating a brewery – from city permitting to planning the layout of our brewery, learning about beer styles, pairing beer with food, and being able to discuss my knowledge of beer with customers. The program was inspiring and gave me an understanding of brewing beer and the business side of brewing.
I was fortunate enough to attend the Brewers Association Convention in Denver in 2014 and experience the national craft beer movement first hand, and attended a conference at the convention taught by one of our instructors.
What is the most valuable thing you gained from taking part in the program?
How to balance running both a brewery and restaurant so that we are able to provide outstanding ales with great food. Managing both is a challenging task since we don't have a manager or master brewer. I brew the beer, and my wife is the head cook. We are very hands-on. We serve Thai food and American Food – steaks, pub burgers, and pasta. It is a unique food combination that fits a wide variety of tastes that goes well with our beer offerings.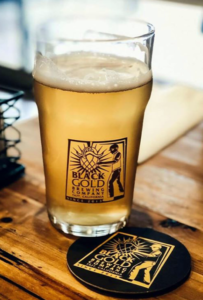 Black Gold Brewing Company is located in Taft, California, a small town outside of Bakersfield with a population of just under 10,000. What are the benefits of owning a brewery in a smaller community?
We are a small oil-producing town off the beaten track in the southern California Central Valley. Our brewery restaurant has brought a unique dining, social, and drinking experience to a community with few similar options. My wife is from Thailand and a great cook, so we have a full Thai food menu, as well as a traditional steak and pub burger menu, a great dining experience for craft beer lovers. We were the first and only brewery in the community. Our decision to open our brewpub in our historic downtown on Center Street was based in part on a wish to spur economic development and renewal of the old downtown that has seen better days.
What does a day in the life of a craft beer business owner entail?
Planning, the right ingredients, good help, and patience. We are now in our 5th year. We have a 3 BBL brewery sized for our local Brewpub, Black Gold Brewing Company in Taft, California. We usually brew 1 to 3 BBL a week. We brew classic ales – porters, blondes, IPA's, Citra Pale Ale, Amber Ales, Irish Red's and others that appeal to a broad segment of our local market. Brewing enough beer to meet customers' need and having enough to keep all taps filled is important to returning customers, so you always have to have enough cold storage, consistency, and a good calendar to assist with your brewing cycle.
How much of your business is based on tourism? What do you do to make Black Gold Brewing Company a destination for non-locals? 
Most of our business is local, with about 25% of people coming into town for work-related visits, and about 5% from tourism. Our city is striving to grow our tourism potential with new signage and promotion of our unique oil history. Every five years, Taft celebrates its oil history with our Oildorado celebration that sees as many as 25,000 visitors. We depend on Facebook and a local newspaper to promote our business.
You're a very active member of the Taft community. In addition to owning and operating your brewery, you also operate the Taft Independent, a community newspaper, and you sit on the Taft College Board of Trustees. You're also a 3-term past President of the Taft Chamber of Commerce. What drives you to be so involved in your community?
Service. I grew up in the early 60's when Kennedy was President and growing up at that time, we were inspired to serve and be involved in the community, to help others, improve our lot and make the community a better place to live.
What advice would you give an aspiring craft beer professional who wants to get involved in his or her community?
Join a local service group and network. Join the local Chamber of Commerce. Volunteer. Get involved. Business and the community are stronger when people volunteer to serve others, and the community benefits from these efforts. You are the face of your brewery.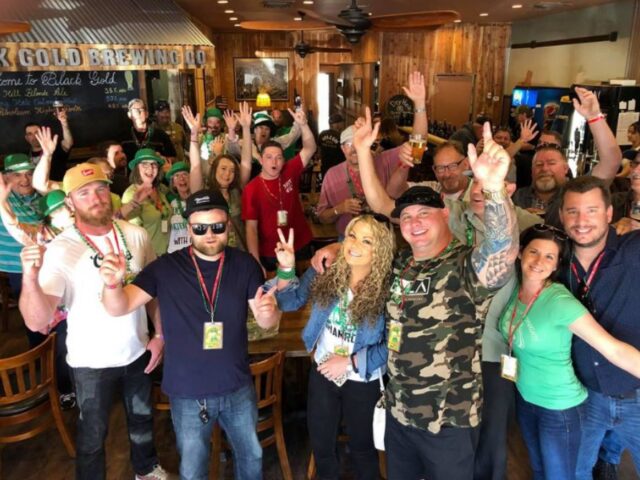 With hundreds of breweries across California, what can craft beer professionals do to help their brand stand out?
Local. Local. Local. We try to make all of our styles reflect the local culture. In our case, since we are an oil town – therefore, Black Gold Brewing Company – our beers reflect the oil culture: Tool Pusher IPA, Dry Hole Oatmeal Stout, 25 Hill Light Ale, Petroleum Highway 33 Porter. Of course, the beer has to be good to appeal to the otherwise fizzy yellow water types of beer the locals are used to.
You're also a U.S. Army Veteran. Because we're in San Diego, we see many members of the military who are looking to start a second career. What would you say to a member of the military who's considering taking part in the craft beer industry?
Go for it. It's a great way to transition into civilian life with a purpose and begin a creative and exciting career after your military service. I was impressed with Helms Brewery, a father-son brewing team. The father was retired navy, and the son had a dream to open a brewery, so together they opened Helms Brewing in San Diego. Having a good team going into business with a strong commitment to the craft is key. For veterans, it's a relatively easy business opportunity to start with room for excellence and success.
You developed a love for beer while stationed in Bavaria. How important is traveling for an aspiring craft beer professional? Are there any lesser-known regions that you'd recommend?
We frequently travel to Europe and around the U.S. We have collected dozens of growlers and visited many breweries around the country and the world. I like to observe how each brewery manages and how their ales are similar or different from mine. Each brewery has its style, business culture, and customer service. I have learned what to do and not do with these visits. Spain was an interesting experience. It is wine, and espresso, all the time everywhere, but a few young people are starting craft beer breweries, joining the Brewers Association, and creating a whole new drinking experience for the younger generation. We hope to get to Russia, the Baltics, and Eastern Europe to try their authentic styles.
Tell me about your menu curation process. How do you choose which beers you brew? What about the food you serve?
We brew classic beer styles. Our beers are traditional American and British ales. We have 8 on tap and in bottles. We don't distribute beers yet. Soon, we'll venture into small self-distribution and focus on having enough on hand while having enough supply for our few clients. As I mentioned, we are a Thai and American Food craft brewery, a unique dining and social experience, which locals and visitors alike have to come to appreciate.
If you had to name one beer you've brewed that really embodies the Black Gold Brewing Company experience, what is it?
Our first brew was 25 Hill light ale, an ale that is close to the local drinking preference. It's a simple brew that many appreciate, which allows us to transition these new craft beer drinkers to a broader selection of other styles we offer.
Do you have anything exciting in the works at Black Gold Brewing Company? Any news or upcoming events that you'd like to share?
Expanding our taps from 8 to 16, so we're planning on bringing more beer styles to our customers. Our every 5-year Oildorado celebration is this October, and many thousands will come to Taft, and we'll plan on offering a wide variety of ales that they can appreciate and enjoy during our celebration of Taft's oil history.
If you'd like to stay up to date on the latest at Black Gold Brewing Company, you can follow them on Facebook.