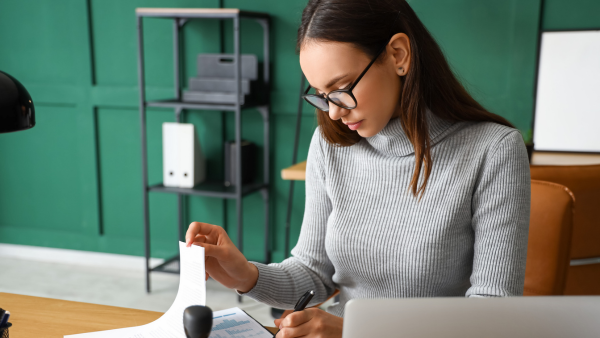 Having a master's degree in public administration can greatly benefit you if you are looking to work in nonprofit management, government agencies, or other similar industries. By earning this degree, you can open doors that lead to more impactful, higher-paying careers. 
According to the Burning Glass Institute, there have been more than 179,000 public administration job postings in the past 12 months and the field has an expected growth rate of 19.3% in the next 10 years. Therefore, earning a master's in a field that is growing fast can help if you are looking to advance your career in public administration. 
Created in collaboration with SDSU's School of Public Affairs, the Master of Public Administration program offered through SDSU Global Campus is an intensive 16-month online degree program designed for experienced professionals who currently work in managerial positions in a variety of government and nonprofit-related fields. This online MPA program has the exact same 36-unit curriculum as the on-campus program and is taught by the same instructors, with the same academic expectations and outcomes.
Popular Career Paths for Public Administration Graduates
Earning an MPA can lead to better opportunities and most MPA graduates work for the government, nonprofit groups, or in the private sector. Here are details about the most common career opportunities for Master of public administration graduates: 
Government: Public administrators that work for the government aim to improve public policy by measuring and implementing new guidelines. They also collaborate with other government agencies and community organizations to make a positive impact on the public. 

Nonprofits: MPA graduates that enter the nonprofit sector strive to support their organization's philanthropy. As a result, they dedicate much of their time to writing grants, fundraising, and creating public relations campaigns to increase the visibility and budget of their organization.

The private sector: People who work in the private sector typically work for businesses and corporations. Although earning an MPA does not strictly correlate with working in the private sector, many businesses that work alongside public organizations benefit from the perspective of those with a background in public administration. 
Top 10 MPA Job Titles 
Earning an MPA will give you the skills and knowledge needed for various job titles in an array of industries. Listed below are 10 sought-after jobs you can apply for with this degree: 
Financial Analyst: A financial analyst is responsible for creating financial plans and drafting budget recommendations based on data gathered via research and analyses of the company's financial history. According to Indeed, an online platform dedicated to outlining nearby job openings, the national average salary for this position is $69,907. 
Urban Planner: Urban planners are needed to design and develop plants to utilize in public areas that surround big cities. They work alongside other public officials to gather data and create proposals that support economic and environmental growth and development. According to Indeed, the national average salary for urban planners is $70,482. 
Public Works Manager: A public works manager is required to administer events, activities, and organizations that utilize public resources. Some of these responsibilities include managing sewer treatment plans, transportation initiatives, and other public equipment. According to Indeed, the national average salary for this position is $75,841. 
Environmental Consultant: As an environmental consultant, you provide organizations with recommendations that promote sustainability based on thorough research and analysis. Some of the most frequent issues that environmental consultants deal with regarding environmental safety, health regulations, and energy efficiency. According to Indeed, the national average salary for environmental consultants is $76,169. 
Budget Analyst: A budget analyst is responsible for performing cost-benefit research and analyses to develop budgets, funding requests, and specific financial recommendations. According to Indeed, the national average salary for this position is $81,137. 
Economic Consultant: Economic consultants are responsible for compiling financial data via research and analysis. With the data they gather, they make economic recommendations that lead to organizational improvements. According to Indeed, economic consultants make a national average salary of $82,023.
Executive Director: An executive director is required to lead their teams via supervision, analyzing performance metrics, creating a positive work culture, and developing long-term goals and strategies. According to Indeed, the national average salary is $84,364. 
Chief Operating Officer: A chief operating officer is responsible for creating and implementing organizational strategies, confirming policies, and promoting growth. According to Indeed, the national average salary is $88,320. 
Director of Transportation: The director of transportation is responsible for coordinating transportation projects, operations, and equipment among the private and public sectors. According to Indeed, the national average salary is $97,394. 
Policy Manager: As a policy manager, you create strategic policies, procedures, and guidelines for several organizations. According to Indeed, the national average salary is $106,922. 
Clearly, earning an MPA will not confine you to one area of work. With this degree, you can explore several different career options, all while making a positive contribution to society.