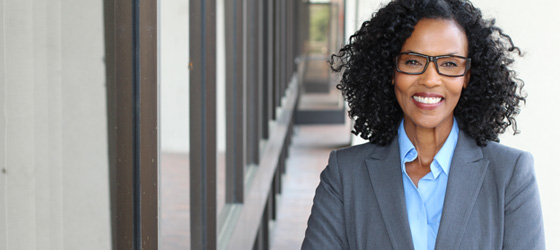 Looking to take on a new role on campus? Leadership roles in education offer the opportunity to make an even greater impact on your students, colleagues, school and community. SDSU Global Campus offers an M.A. in Teacher Leadership program for teachers with at least two years of teaching experience.
With a master's degree in teacher leadership you can work in a variety of different capacities impacting curriculum, operational systems, teaching methods, etc. These roles include positions in elementary and secondary education, and public and private institutions. 
Some roles allow you to specialize in one or two areas of education, such as curriculum development or student life, while others focus on the overall success of a program or institution. Pay for such roles is increased, ranging from anywhere between median salaries of $55,000 as a university registrar to $150,000 as a College Provost.
Below are some careers you can strive for with your master's in teacher leadership.
Instructional Coordinator —

organize teaching standards and develop and measure curriculum 

Dean of Students or Faculty —

oversee and develop programs for overall student or faculty life including education, housing, social programs, etc.

College Provost —

develop and oversee policies and programs at colleges or universities, oversee funding

University Registrar —

information hub of a university, managing records, registration, advising services, etc.

Community College Program Manager —

supervise community college programs in all areas, from registration to student life

Nonprofit Directors —

oversee services and operations of an education-focused nonprofit
SDSU Global Campus' new Master of Arts in Teacher Leadership is designed with a unique model. Instead of gearing the program toward administrative roles with many different course topics, our program structure includes four core courses and three research classes. The program then dives in deep to these core topics and teaches you how to implement a research project in your own school. The program is all online, and can be completed in a minimum of 12-14 months. 
As Doug Fisher, professor and department chair at SDSU's College of Education, says. "Every teacher is a leader."
Start Your Master's in Teacher Leadership
Take the steps to start your educational leadership journey today. For more information on the program, please visit our M.A. in Teacher Leadership program page.