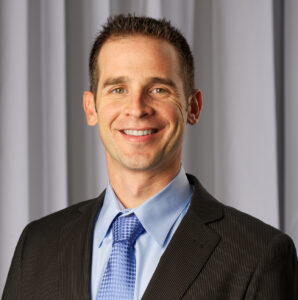 Social distancing guidelines and other restrictions imposed in response to the COVID-19 pandemic had a devastating impact on the global meeting and events industry in 2020 and early 2021. As countless events were cancelled or rescheduled, the industry struggled to pivot by holding virtual events held online instead of in crammed convention centers and hotel ballrooms.
However, like the proverbial light at the end of the tunnel, SDSU Global Campus Meeting and Event Planning Certificate program instructor Tim Altbaum now sees things starting to change for the better.
"There's quite a bit of buzz in the industry right now, everyone's excited about the majority of events coming back to in-person again," Altbaum said.
As more events and meetings prepare to come back with in-person events planned for summer 2021 and beyond, Altbaum, CEO of Vario, a San Diego-based event production and technology company, said the time is right to be job hunting in the industry.
"It's the perfect time for students to get in because everyone's hiring," Altbaum said. "I think that people who are interested in getting into the meeting and events business, now is the perfect opportunity, because there's not only a ton of entry-level positions, but there's a ton of higher up positions given that the larger hotel chains and companies have had to let people go for the last six months. It's probably one of the better times, in my opinion, to find a job, because employers are looking."
Altbaum attended UCSD, where he earned his undergraduate in Physiology and Neuroscience, with a minor in Psychology and a minor in Music. He then later earned a Master's Degree in Network Security.
In 1998, he formed Vario, which has grown to nearly 30 employees and earned a reputation for doing groundbreaking event production management using technology to produce more engaging events for attendees.
Altbaum currently teaches Audio/Visual Basics (MP 0106), which delivers a basic but comprehensive overview of the design and application of presentational technology for meetings and events. The course covers audio visuals and their support mechanisms, common terminology, strategies for selecting the proper technology, as well as recommendations for selecting technology-based vendors and/or suppliers. It provides instruction in the basic set up of AV and other technical advancements for the meetings and events industry.
Altbaum said when he's hiring at Vario, he looks for candidates who combine book smarts with street smarts, which can be achieved by earning a Meetings and Event Planning certificate with SDSU Global Campus.
"As someone who hires people all the time, I'm always reviewing résumés and I'm always hiring people for different positions. I find that it's good to have a well-rounded candidate, and well rounded includes book smarts and street smarts, as they say. If you're taking a certificate program, it's generally for those that have already graduated school and they're looking to switch careers or folks that are maybe looking to enhance their skill sets, because not many undergraduate programs have meetings and events as their focus."