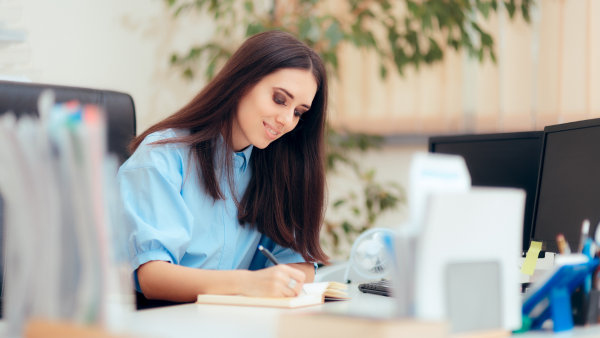 Grant writing is an important skill if you are looking to enter the nonprofit sector or help make a difference for charitable organizations you support. When nonprofit organizations need funds to support their philanthropic endeavors, a grant writer will often be charged with writing a grant proposal requesting financial aid from the government.
For many people, contributing to schools, charities, and other organizations they support by serving as a volunteer grant writer can be a very rewarding and fulfilling endeavor. Or, you can choose to make a career as a grant writer and get paid for your efforts to help raise funds for organizations you work for.
At SDSU Global Campus, you can expand your knowledge in grant writing in just 10 weeks by earning an online Professional Certificate in Grant Writing. You can enroll in classes like Introduction to Grants and Funding Research and Grant Proposal Development. As an added benefit, the entire program is offered online and asynchronous, which allows you to take the course at your own pace, from the comfort of your home. 
Since grant writing and fundraising careers are expected to grow 16% in the next decade, learning these skills is increasingly important. Kaitlen Daigle, an assignment editor at Fox 5 News who recently completed the SDSU Global Campus online program, said earning a professional certificate in grant writing has been beneficial. 
"By taking these courses on Grant Writing, I now have a greater understanding of the nonprofit world. I went into the program as a volunteer at many nonprofits and now I have the tools to help me break into this nonprofit field. With this certificate, I hope to stand out above other applicants that are going for these nonprofit positions," Daigle said. 
Being an efficient grant writer can benefit you in finding work or volunteer opportunities in several industries. Not only can it help you get involved in nonprofit organizations, but it can also benefit you with finding work in education, public health, and social work. 
4 Grant Writing Certificate Benefits
Earning a professional certificate in grant writing is a great way to learn and perfect the craft. Not only does it expose you to the skills and qualities that are essential to being a successful grant writer, but it also comes with several other benefits as well. 
Here are four key benefits of earning a professional certificate in grant writing:
Learn in-demand skills:

Grant writing is a skill that many employers seek out, particularly in the nonprofit sector. Knowing how to write a proposal, develop a strong program narrative and research funding practices may give you a leg up and allow you to demonstrate your expertise in grant writing. 

Expand your career opportunities:

Grant writing is particularly popular in the nonprofit sector, as it is needed in order to earn funding. Therefore, having a professional certificate in this subject can open new doors and show employers that you have what it takes to succeed as a grant writer. 

Network with other professionals:

Many professional certificate programs provide their students with various networking opportunities. By attending these events, you will be given the chance to hear about new job openings, share tips and tricks, learn from experts in the field of grant writing and connect with like-minded professionals. 

Improve your chances of landing a grant writing job:

According to the grant writing industry website

Instrumentl

, there are more than 86,000 grant writing entities, with most represented by independent foundations. Therefore, standing out from other candidates can be challenging. By earning a professional certificate, you will gain the skills and knowledge that are necessary in order to write compelling grant proposals. 
As you can see, knowing how to effectively write grant proposals comes with many benefits. Learning frequently sought after skills, expanding your career goals, attending networking events and gaining the necessary knowledge to improve your writing abilities is the perfect way to set yourself up for a bright future as a grant writer.