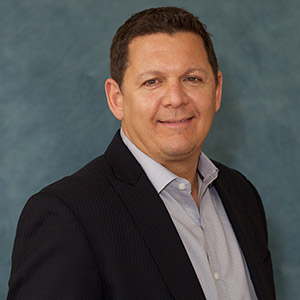 Mark Testa is an award-winning, internationally recognized business and hospitality management educator and researcher with over 10 years of management experience and 16 years of teaching experience
Why is the SDSU HTM program unique?
I think the HTM program is unique because of the faculty who are involved in the program. We are close-knit and are really passionate about what we do. Some programs are so big and spread out that one faculty member doesn't even know what the other is doing. We work really close together and so what we try to do is set goals jointly and then we run toward them. We have an abundance of energy and enthusiasm for our students and we make sure that students are successful.
How does the program give an EDGE to professionals?
I think it gives an edge because we are able to provide the skills to analyze really complex problems. And as you move up the ranks, as you become a more senior manager, the problems that you confront are different than the ones when you first got hired or when you were a middle manager. What we try to do is put students in situations where they face real-world problems and try to give them the tools that they can actually apply. That adds a lot of value add it makes a big difference in career progression.